WCD, Women Corporate Directors Cyber Security Panel, Atlanta, Ga
November 4, 2015

-

November 5, 2015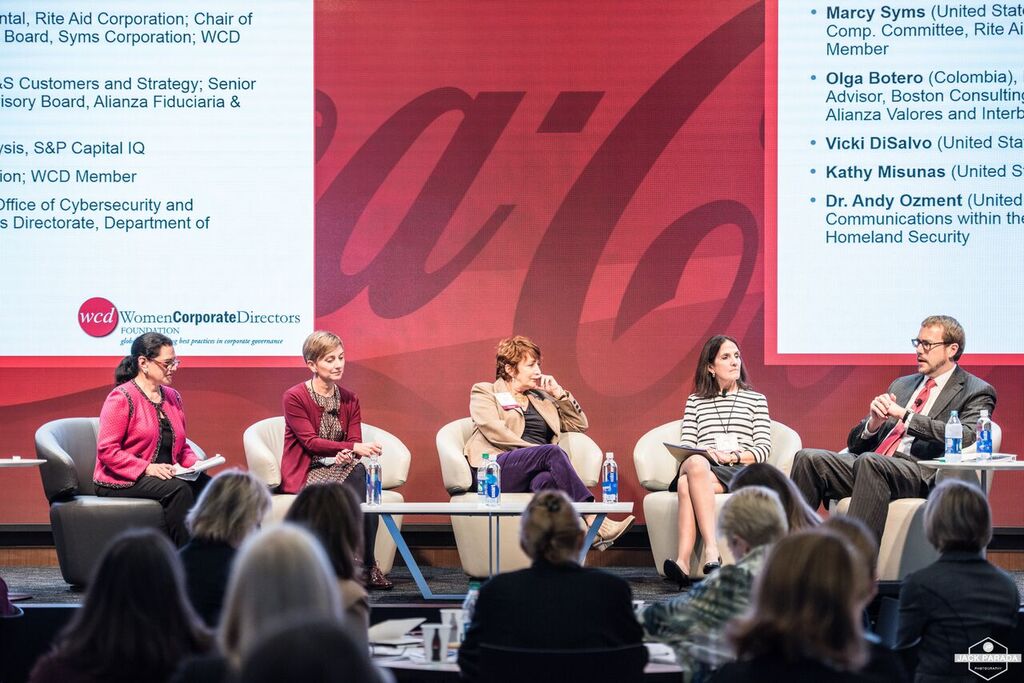 On November 4-5, Marcy Syms moderated a panel on Cyber Security Committees and Ways to Approach Risk for WCD, Women Corporate Directors, a 2 day high powered idea forum exploring compelling issues on the minds of today's directors from the Americas and from around the world.
Also on the panel was Olga Botero (Colombia), Founder and Managing Director, C&S Customers and Strategy, Vicki DiSalvo (United States), Vice President, Business Analysis, S&P Capital IQKathy Misunas (United States), Director, Tech Data Corporation, Dr. Andy Ozment (United States)Assistant Secretary of the Office of Cybersecurity and Communications within the National Protections and Programs Directorate, Department of Homeland Security.
The event took place at the The Coca-Cola Company and The Ritz Carlton, in Atlanta, Georgia.