Historic Investiture of Rabbi Dr. Berman as Yeshiva University's Fifth President
September 10, 2017 - 10:00 AM

-

2:00 PM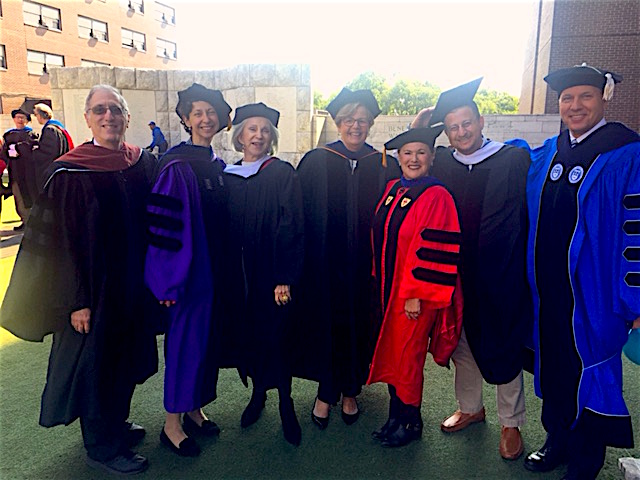 On Sunday, September 10, 2017  in a historic ceremony,  Yeshiva University celebrated the investiture of its fifth president, Rabbi Dr. Ari Berman. Before a crowd of more than 2,000—including guests such as New York Senator Charles E. Schumer, Consul General of Israel in New York Dani Dayan, former Senator Joseph Lieberman, former Israeli Ambassador Danny Ayalon, and Israel's United Nations Ambassador Danny Danon, and Marcy Syms, President of the Sy Syms Foundation—Dr. Berman unveiled his vision for the future of the University.
Dr. Berman's Investiture address focused on five Torot, core values, that shape the mission of the University and, according to Dr. Berman, "position YU to be the educational and intellectual epicenter of a large global movement."
"For over a century, Yeshiva University has been a pillar of higher learning for the Jewish community, fostering the next generation of leaders and academics," said New York Governor Andrew Cuomo.
Founded in 1886, Yeshiva University brings together the ancient traditions of Jewish law and life and the heritage of Western civilization. More than 6,400 undergraduate and graduate students study at YU's four New York City campuses: YU's three undergraduate schools – Yeshiva College, Stern College for Women, and Sy Syms School of Business – offer a unique dual program comprised of Jewish studies and liberal arts courses.