Family Business Series Part 1: Professionalizing Your Family Business
December 8, 2016 - 6:00 PM

-

7:30 PM
Event Navigation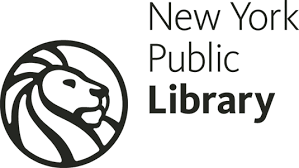 Marcy Syms and Warner Babcock will discuss taking the initial steps toward professionalizing a family-owned business.
Attendees will learn how to put in place steps that will help you grow the business and avoid costly mistakes that can damage both the business and the family's relationships.
Topics will include:
How to work more effectively with family members, inside and outside the family business
Approaches and policies that will help address challenges commonly associated with family businesses
What is governance, and how it can help reduce risks
Understand how to prepare your business and family for future growth and challenges.
Online registration is necessary and is done through the NYC Family Enterprise Center — click here to register.
Part 2 of the Family Business Series will take place on December 15 from 6-7:30 pm.
Marcy Syms is on the Board of Trustees of the NYC Family Enterprise Center. She is the former CEO of Syms Corp., a chain of off-price apparel stores. Founded by her late father Sy Syms in 1958, Syms Corp. was one of the first stores to offer designer and name brand clothing at substantially lower prices than conventional stores. In 1998, she became CEO and in 2009, led her company through the successful purchase of Filene's basement. She was named Chair of Syms Corp in January 2010. Ms. Syms was President, as well as trustee, of the Syms Foundation since its creation in 1985, and is a founding board member of the Sy Syms School of Business at Yeshiva University. Ms. Syms has been a board member of the Rite Aid Corp, since 2006 and has served on the Audit and Compensation Committees. She served on the board of Midlantic Bank prior to it being acquired by PNC Bank, and was a member of the Federal Reserve Bank of New York, serving as chair of the Small Business Agricultural Council. She maintains memberships in the World Presidents' Organization, the Committee of 200, the International Women's Forum and the Women's City Club of New York. She is presently an active board member of the NPR Foundation and the Advisory Council of Rockefeller University. In 2012, she founded TPD Group LLP, a multi-generational succession planning consultancy for private companies.
Warner King Babcock is the CEO of the NYC Family Enterprise Center, a nonprofit providing educational programs for family enterprises, their families, board members, management, shareholders, trustees, and key constituencies throughout the NYC area. He is a Family Firm Institute Fellow and National Association of Corporate Directors Governance Fellow. Mr. Babcock has been a family council member, family business CEO, board member, shareholder, and a trustee of family trusts controlling family businesses.