2017 Sy Syms Humanitarian Award Recipient Michael Steinhardt
May 11 - 6:00 PM

-

9:00 PM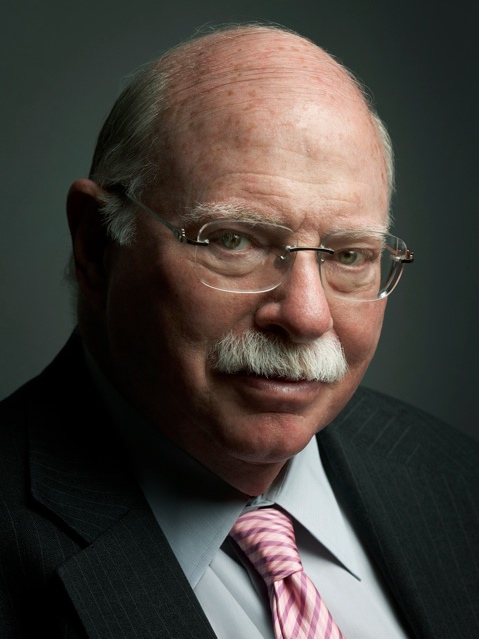 Sy Syms School of Business Presents Gala Awards Dinner May 11
Philanthropist and Investor Michael Steinhardt to Receive Sy Syms Humanitarian Award
May 11, 2017, New York City—Yeshiva University's Sy Syms School of Business will present Michael H. Steinhardt with the Sy Syms Humanitarian Award, in recognition of his philanthropic efforts in support of Jewish life at its annual Gala Awards Dinner on May 11. The formal dinner and reception will be held at CitiField and is organized and hosted by the Sy Syms School of Business Student Council.
"Michael Steinhardt is the embodiment of business excellence and humanitarian calling that exemplifies the realization of the Sy Syms Humanitarian Award," said Marcy Syms. "Our students will be thrilled to hear him share insights and wisdom, and I know my Dad will be listening, too."
A January 2014 article by Bloomberg referred to Steinhardt as "Wall Street's greatest trader." He started his career with the mutual fund Calvin Bullock and the brokerage firm Loeb, Rhoades & Co. after graduating from the University of Pennsylvania in 1960. In 1967, Steinhardt founded the hedge fund Steinhardt, Fine, and Berkowitz (later Steinhardt Partners), which he closed in 1995. After a hiatus of nine years, Steinhardt came out of retirement to head Wisdom Tree Investments.
Steinhardt is a committed supporter of the Jewish community through The Steinhardt Foundation for Jewish Life. The Foundation focuses on Jewish, Hebrew and Israel education through The Areivim Philanthropic Group and the generous support of Hebrew Public, Hebrew Language Academy Charter School in Brooklyn, New York, and Harlem Hebrew Language Academy Charter School, among many other ventures.
"The dinner is a tremendous opportunity for the administration, faculty, parents, and employers to honor our student leaders and scholars for their hard-efforts, intelligence, and idealism during their academic career at Sy Syms," said Moses Pava, dean of Sy Syms School of Business and Alvin Einbender University Professor of Business Ethics. "We are proud of their accomplishments to date and look forward to sharing in their future successes."